You're responsible for everyone and everything, you hardly have a break. 
Perhaps you're the sole breadwinner in the family and the burden is weighing you down. 
Maybe, this is your first time being a mom and you're trying not to feed into the imposter syndrome that our society places on moms of color. 
Or you're struggling to keep up with your kids during every developmental stage. 
You love being a mom, there is no doubt about that, but it is far from easy. This may be your first time being a mom or your 5th. You may be a stay-at-home Mom, professional working mom, co-parenting mom, or a single mom doing it all on your own. With all the time you spend on everyone else's needs, you hardly have time for yourself. Often moms forget about their own mental health until burnout occurs or another life circumstance brings them down. Here is the thing you can't do it all, all the time. You may be used to being the breadwinner, the tutor, the driver, and the chef, but you need a break. 
Motherhood isn't easy, but talking with a skilled mental health professional can help you find a better balance. In our society, the media portrays black women as either the "superwoman" doing it all or not doing enough. We all have moments where we have the feeling of being weak and strong. Believing we cannot fail leaves you feeling isolated, ashamed, and like you're not enough. When you're down and out, this can affect your relationships whether it is with family, friends, or romantic partners. If you're struggling, it may be time to get help in therapy for moms. 
Reasons To Begin Therapy For Moms
As a mom, you may deal with a wide array of mental health issues. Here are some of the reasons women of color come into therapy for moms: 
Often you feel like you're doing it all alone. 
You're the breadwinner in the family. 
It is the expectation that you cook, clean, and take care of the family without help. 
You're dealing with work-life balance stress. 
Struggling to go through the developmental changes with kids from elementary-high school. 
Life is changing and you're struggling to keep up. 
You're burnt out. 
Developing anxiety and depression.
Dealing with perfectionism in all areas of life. 
You don't feel like you're doing enough as a mom. 
Feeling like an overwhelmed mom. 
You're frustrated that you must do it all. 
Struggling to navigate relationships.
Therapy for Moms Can Help You Find Peace and Balance 
Trust me, we know it because we've lived it – you're the breadwinner or the homemaker,  the cook, the grocer, the chauffeur, the logistical planner, mediator, the one who instills values in your kids, and so much more. You have a lot on your plate. On top of that, as a woman of color, you're always hypervisible as a mom, either you're doing too much or not enough. Add to that, the stereotypes that women are homemakers and men are breadwinners, and you have the perfect recipe for challenges managing both a career and a family. Perhaps, you're doing it all as a single parent. You may be wondering how you can add another responsibility to your plate right now. After all, it's your job to take care of everyone right? 
Here is the thing, you must take a break at some point. Eventually, you will need to pause and breathe through whatever you're dealing with whether burnout, work stress, loneliness, isolation, feeling guilty, ashamed, anxious, depressed, and so on. We are here to support you in that process so you can get to a place where you can sustain your routine in a healthy manner that makes sense for your specific needs. An online therapist can help put this in perspective for you.  
How can therapy benefit overwhelmed moms? 
Whether you're dealing with postpartum anxiety, depression, mood disorders, burnout, chronic stress, or trauma, this can be overwhelming. Additionally, as your children grow up, you may become aware of them developing their own independence which may take a toll on your self-esteem and confidence. Often as a child grows, they are not as reliant on us. Eventually, you may find yourself as an empty nester and struggle to find purpose. What is important is you know that you're not alone.
Many women just like you who have struggled as a single mom, a working professional, and mom, or stay-at-home mom, understand the struggles. There is no perfect version of a mother you need to be. Additionally, you may be struggling to find the confidence you need when society paints black moms as incompetent. The stress adds up and takes a toll. However, online therapy in Detroit, MI can provide space for you to process and recover.  
The Introspective Counseling Approach to Therapy for Moms 
As an overwhelmed mom, we want to help you get to space where life doesn't feel like a race. This doesn't mean implementing typical self-care tips and telling you to do some breathing exercises, just to send you on your way. We will work with you to develop a plan that makes sense for your needs and time commitment. We use various techniques in therapy including, Mindfulness, Acceptance and Commitment Therapy, Cognitive Behavioral Therapy, EMDR, and Brainspotting.  
Our goal as therapists in Detroit, MI is to listen to you and your struggles. We will help you understand the cause and work through falsehoods you may be feeding into. We want to move you toward a healthier self-image to truly understand the impact you really have on those around you.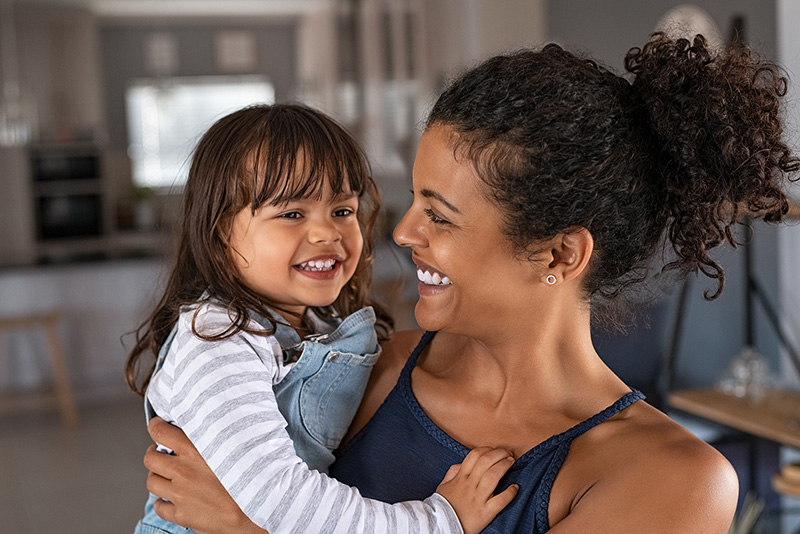 What is holding you back from beginning therapy for moms in Detroit, MI? 
You do it all. Motherhood can be rewarding, but it can be exhausting, stressful, and full of constant surprises. You need to take inventory of your own maternal mental health and begin implementing self-care techniques that work for your specific needs. At our online counseling practice, you will work with a skilled therapist who specializes in therapy for moms and overwhelmed moms. To get started on your counseling journey, follow these simple steps: 
Meet with your skilled therapists. 
Begin finding the courage you need to take a pause in life and take a moment for yourself! 
Other Services Offered at Introspective Counseling 
Therapy for moms isn't the only service we offer at our Detroit, MI practice. Other services include marriage counseling and couples therapy, therapy for students, life transitions, and therapy for professionals, LGBTQIA+ counseling, EMDR Therapy, and therapy for anxiety and perfectionism. Additionally, we offer therapy for depression, PTSD, grief and loss, and more. All of our services are offered via online therapy in Michigan. Our therapists are excited to work with you. We specialize in working with couples, families, and women of color. Whatever your goals are, our team will work to create a plan that focuses on targeting the thoughts and behaviors that get in the way of your actions aligning with your values. We look forward to working with you. Begin therapy with us today!